Concerts & Events Calendar
Ben Taylor
Jul 18, 2012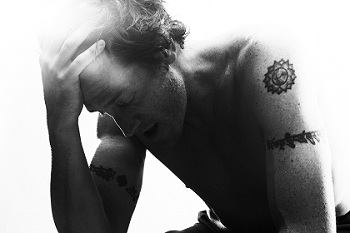 Ben Taylor listens and thinks. A lot. In fact, the word Word is something Ben mulls over daily. It is, when you think about it, the only word that IS what it means. The meaning of word connects us – in any language – and this idea of communication is very important to Ben, as is the paradox of an individuated consciousness (think: ego) versus collective unconscious, that which unifies us all (happiness, fear, hate, love). Heavy? Not really, just a part of the ever evolving, highly intelligent, vulnerable, loving brain of Ben Taylor, musician, son, brother, friend and deep believer. Not only has Taylor spent the past few years thinking, he has also spent a lot of time LISTENING.
Listening is Ben Taylor's first album in four years, the last being the critically acclaimed The Legend of Kung Folk Part 1, which had CNN commenting that the album, "reflects the broad palette of pop" and Blurt Magazine declaring, "For some time now Ben's been busy carving out a unique niche for himself in the music world." Ben himself once described his work as "organically handcrafted songs," and given the painstaking thought and care he puts in to his art, who are we to argue? As a successful and eclectic independent artist for the past ten years, it isn't just anyone who takes four years to put out their next album (Listening being his fourth album).
Listening, out on Sun Pedal Recordings/ILG in August, flawlessly fuses the sounds and styles of folk, pop, soul, urban, reggae and country, and is, as Ben says, "an evolution. Some songs were actually recorded four years ago, some were recorded a few months ago, and a few recorded a few weeks ago just in time to make it. This album runs the gamut from both the production style and the period of my life in which they were recorded. These songs are little windows into the last four years of my life." Ben was in no rush to record Listening because, for most of his career, he never limited himself with a deadline. A self-described 'late bloomer' musically, Ben didn't start singing until his early 20s. The hesitation is understandable, given the daunting example of success set by his parents, James Taylor and Carly Simon. While Ben thought of other vocations he could pursue, including a wilderness guide or martial arts instructor, he was drawn to the family business. Ben had a true affinity for music, and not surprisingly, a love for words. "My scholastic career was not successful. My attention wanders, and I like to follow it. It's a creatively lucrative process for me. My internal jukebox was always so much louder than my teachers."
Ben's also excited to be on a label for the first time in his career. "For most of my career, I put out my own stuff on my own time. I start really well but then slow down. Now that I have a proper label, I love sharing the reins of my creative process. If you're too close, you often don't have good insight and don't know when to stop. I love what I do and one of the best things about being a musician is getting to hang out with musicians all day! They're mostly a joy to be around," Ben says with a laugh.
An admitted harsh critic on his own work, Ben is quite happy with the end result of Listening. "I hope people like it. I am immensely self-critical, and almost always want to start from scratch when I finish an album. The hardest thing about being a member of my family is the expectations I put on myself. The best thing about it has been my ability to overcome that in order to be the best performer and musician I can be. My wish would be that any one who spends time with Listening just digs the songs."
[website]
$20
Tupelo Music Hall - Londonderry
2 Young Road
Londonderry, NH 03053
603-437-5100
[website]